The two-mile promenade will offer river-viewing opportunities, provide a paved walkway linking downtown Skowhegan to Coburn Park and beyond to the Kennebec Banks boat launch, and improve access to and likely increase sales at locally owned shops and restaurants.
The promenade will be built in two phases. ADA-compliant, the first phase will provide a charming paved walkway along the Kennebec River downtown. It will run from the Old Mill Pub to Veterans Memorial Park, where it will join the existing sidewalk that connects to Coburn Park.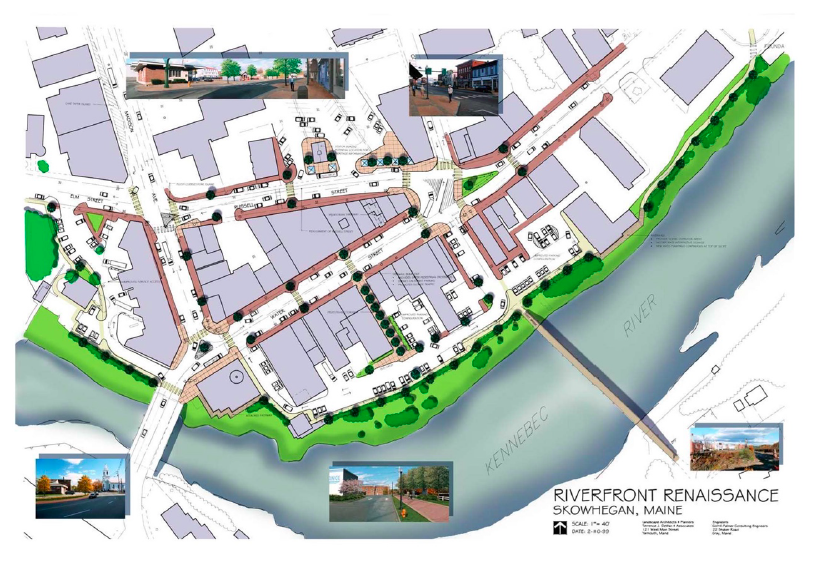 Phase two will begin at Coburn Park and run along the river to the Kennebec Banks rest area and boat launch on Route 2, two miles east of downtown. It will connect more than 150 families living on the east side of Skowhegan to the recreation area, to the Margaret Chase Smith School, and to shopping in downtown Skowhegan.
Previous element: Trails
Back to Elements page