Run of River will bring prosperity to our region. It will revitalize the downtown, and tangentially all of Skowhegan, by spurring innovation and entrepreneurship, creating jobs, and stimulating additional infrastructure improvements. It will diversify our economy, provide additional stability for the municipality's tax base, and increase property values.
Local Impact
Skowhegan as a tourist destination = increased visitation to the region
$4.6 million in spending; 43 jobs; $1 million in labor income in base year in Somerset County
Diversification of Skowhegan tax base (currently Sappi represents 47 percent of tax base)
New businesses
More jobs
Increased property values
Attract entrepreneurs and new residents = increase in workforce numbers
State Impact
Increased visitation to the state
Anticipated $5.9 million in spending; 54 jobs; $1.5 million in labor income in base year
Potential for $19 million in spending in year 10
Increased spending on lodging, food, etc. = larger marketing budget for the Maine Office of Tourism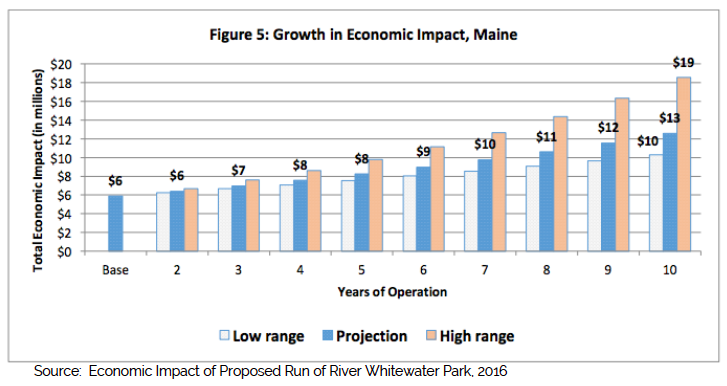 Run of River will draw paddlers, sightseers, recreation enthusiasts, adventure travelers, and families. These visitors will increase revenues of locally owned businesses, and they'll create a need for new restaurants, lodging facilities, event venues, retail shops, and sporting goods merchants.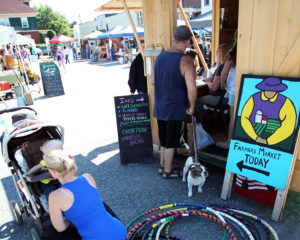 Increased visitation to the region will also advance the sale of locally sourced food, propel development of cultural experiences, and strengthen the burgeoning arts community.
In addition to attracting visitors, Run of River will help attract new residents and entrepreneurs who want to live in a community that values health, wellness, outdoor physical activity, and natural resources—and those people will bring with them new businesses, jobs, and capital, creating even more wealth and opportunities.
Next benefit: Outdoor Recreation