Run of River will help keep our local youth engaged in the community and active in the outdoors via trail work, volunteer opportunities at paddling events and festivals, and internships at local businesses serving tourists.
Local Impact
Event/festival volunteer opportunities
Teamwork, communication, and skills training
Community connection and feeling valued by town
Entice youth to stay local or return after college
State Impact
Curb youth outmigration
Attract more active youth to our state
Maintain youth workforce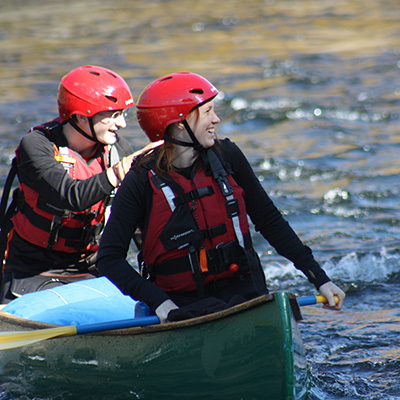 According to the 2015 Maine Integrative Youth Health Survey, only 46 percent of youth in our region feel like they matter to people. Through Run of River volunteer, learning, and recreational opportunities, youth will feel more valued and purposeful, which may boost academic performance, curb outmigration, and give students new interests and career ideas, ultimately creating more motivated and ambitious adults.
Run of River will provide a setting for experiential learning. Somerset Career & Technical Center educator Bill Houston plans to use the park to teach students whitewater paddling and swiftwater rescue skills, and Skowhegan Area High School physical education teacher Soren Siren is interested in adding whitewater canoeing and rafting to his curriculum. These experiences will build communication, teamwork, and other valuable skills.
In addition to teaching students, Run of River will also serve as an important training facility for the Skowhegan Fire Department and others interested in learning swiftwater rescue techniques.
Next benefit: Vibrant Community