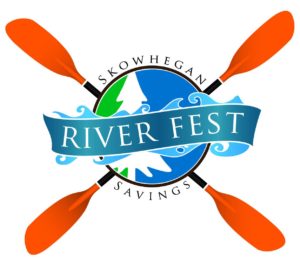 July 31-August 3, 2019
Designed to showcase the potential of the Kennebec River Gorge as the future home of Run of River, River Fest is Skowhegan's annual multi-day celebration of recreation and life on the Kennebec.
River Fest is sponsored by Skowhegan Savings Bank and organized by Main Street Skowhegan, the Skowhegan Area Chamber of Commerce, Skowhegan Parks and Recreation, and the Run of River Committee.
Click on the photos below for more information about sponsorships, vendor opportunities, and the schedule of events.